So I'm swamped with work right now, but I have a number of projects that I want to write up and share. For now I'll just show some of my old pictures and give a quick overview, and hopefully it motivates me to finish everything. Hopefully…
Mini bioreactor controller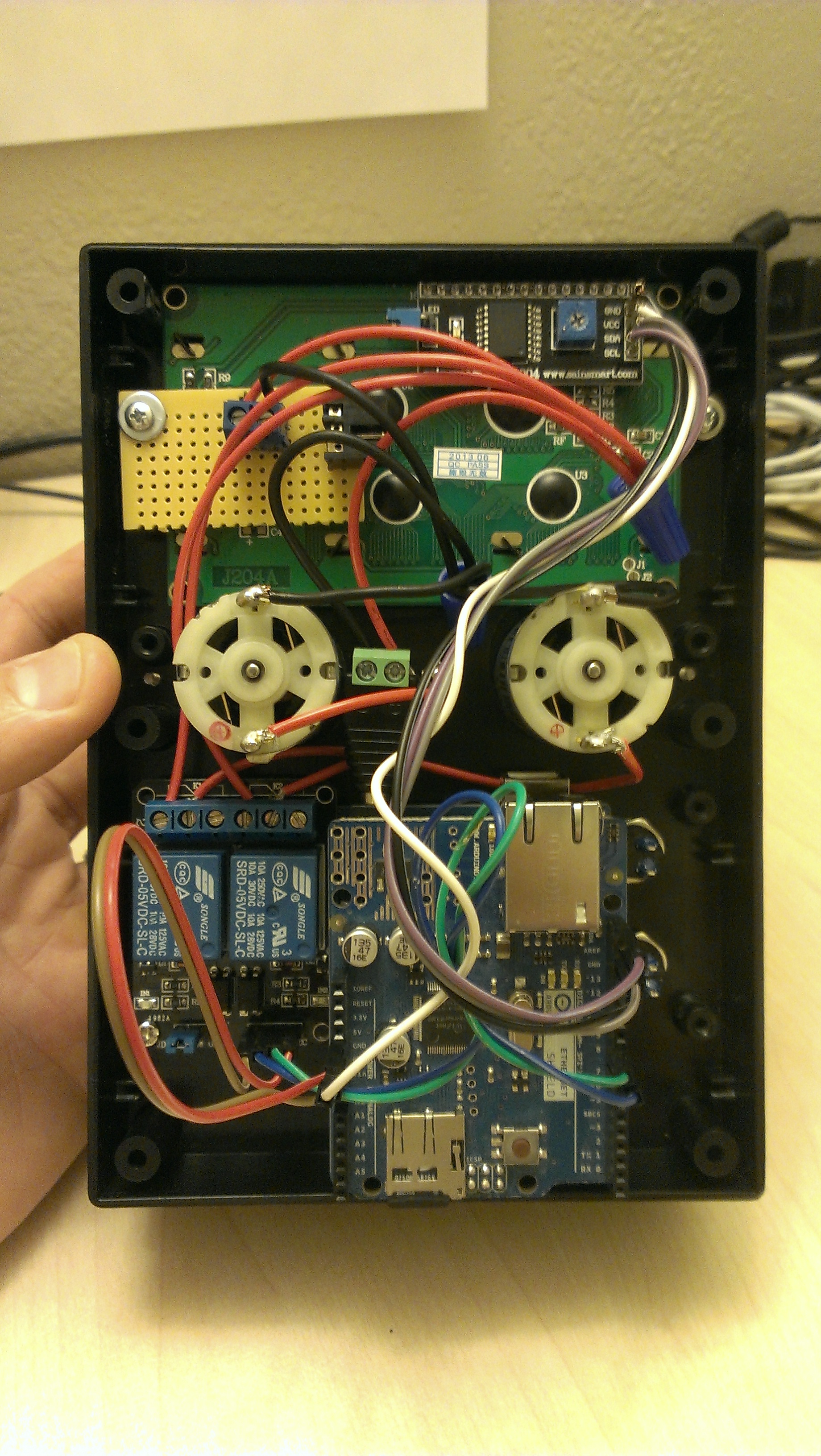 I tried making a mini bioreactor unit to support smaller spinflasks with feeding and to operate the mini flowcell spectrophotometer, and got it to work decently well. There were two peristaltic pumps from Adafruit, a 20×4 LCD to show the time and culture status info, and some buttons for manual advance of the pumps.
Temp display and datalogger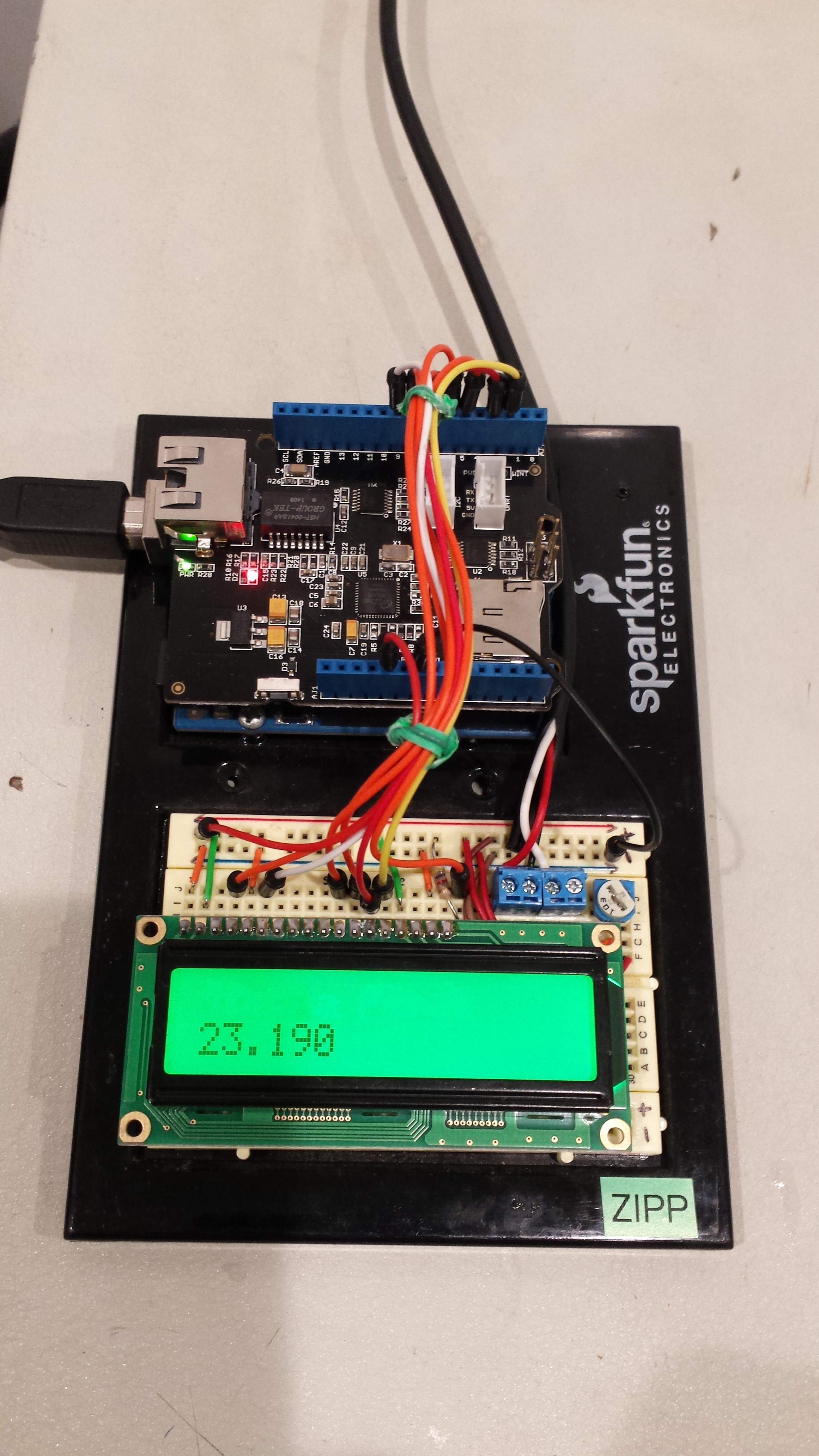 To monitor vessel temperature while running processes, I used a DS18B20 digital temp sensor with my perma/proto Uno. I now use Arduino pro mini's for my embedded projects, but back then I didn't know what was up.
Millisecond light timer switch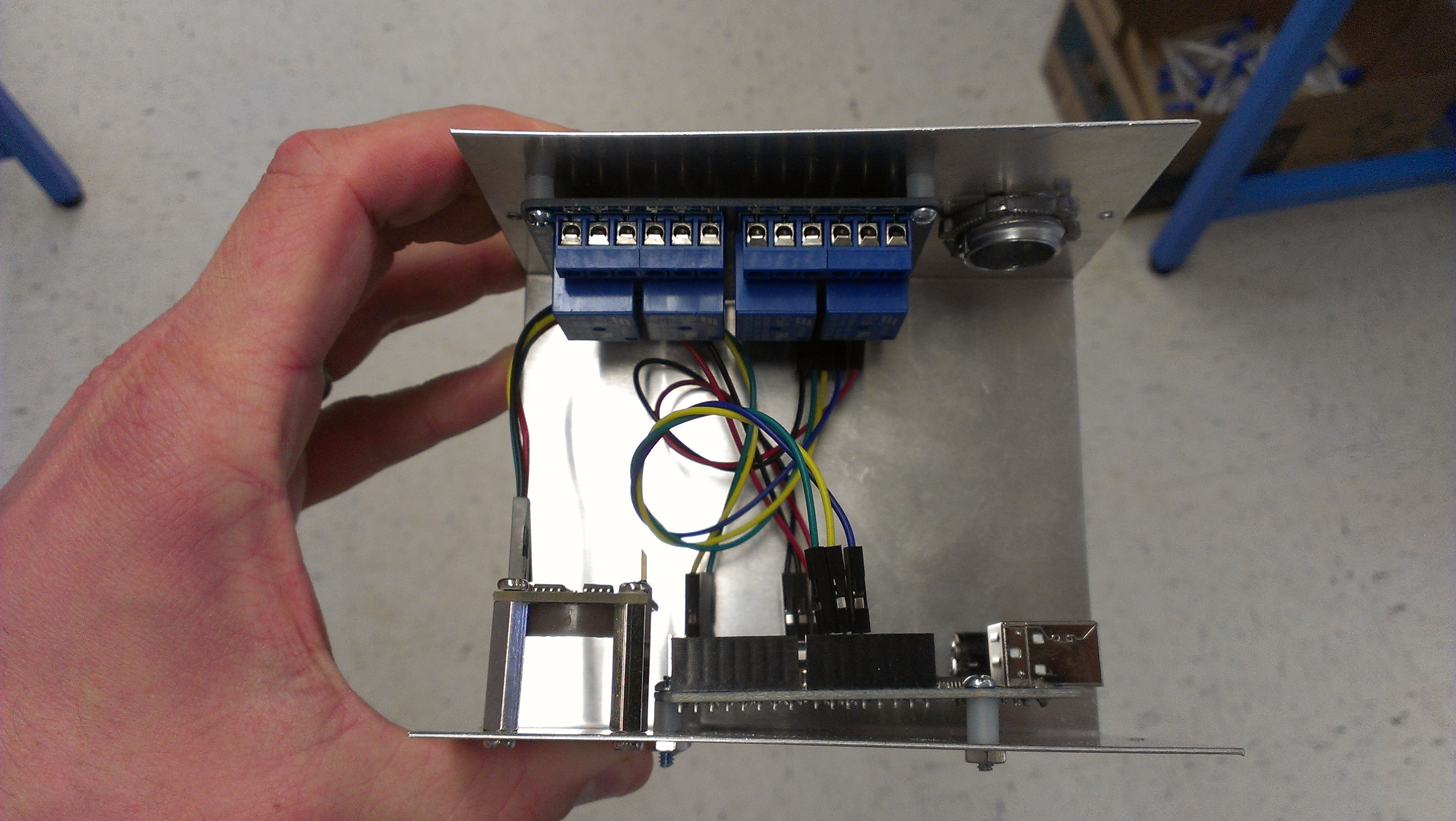 I did a project that required turning a light on for one second every 24 hours. Conventional analog light timers give you half hour resolution, and some digital light timers can get down to the minute. We needed seconds, so I turned to an arduino with a DS1307 real time clock module to keep time, and relays to handle the heavy lifting.
Light sensor and datalogger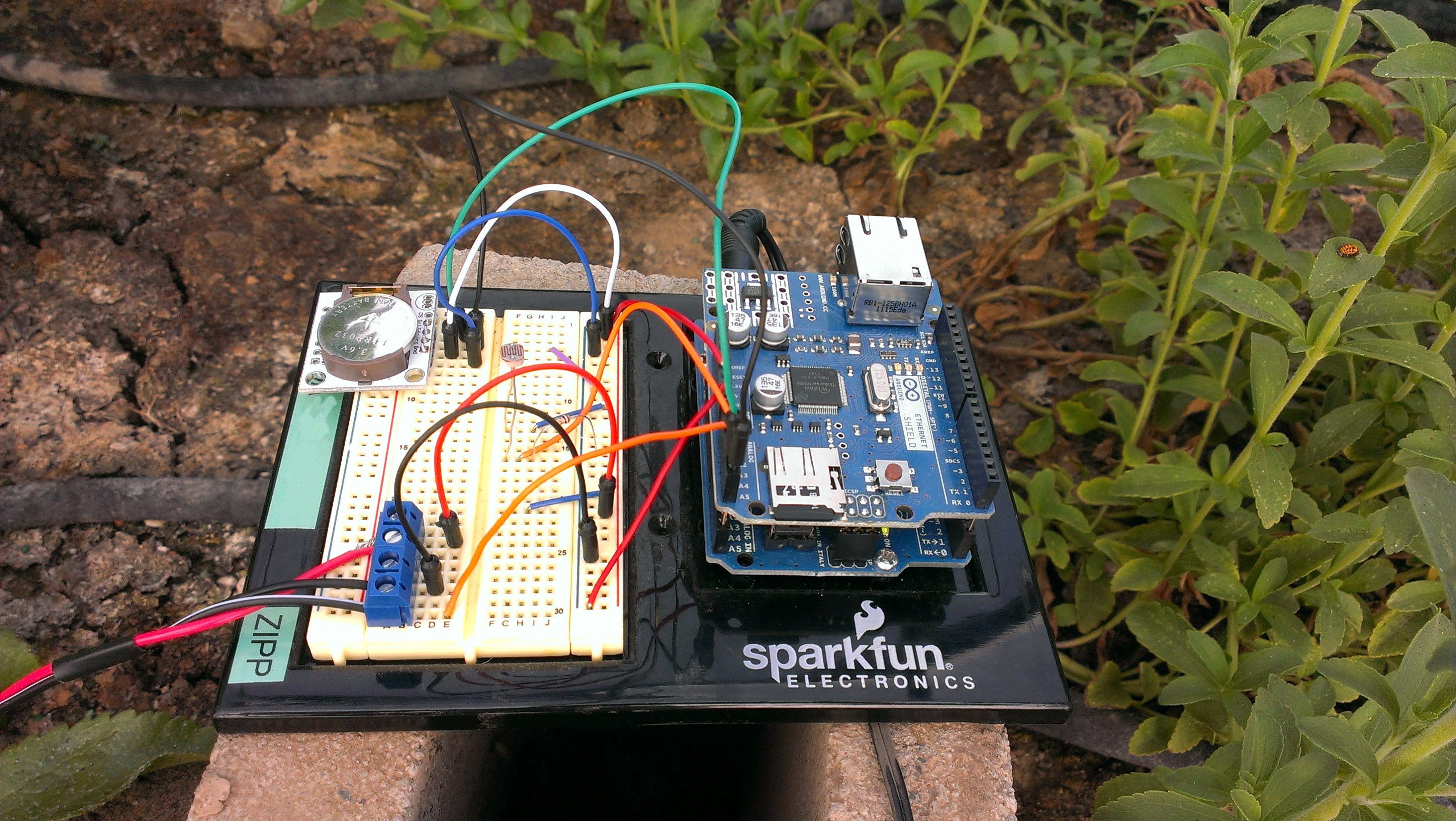 To make sure I was switching the lights at the correct time and duration, I used a different arduino to measure the light levels and datalog them to a micro SD card on an ethernet shield. Photoresistors, arduino, sd card. Boom.
Bioreactor datalogging and sending to the cloud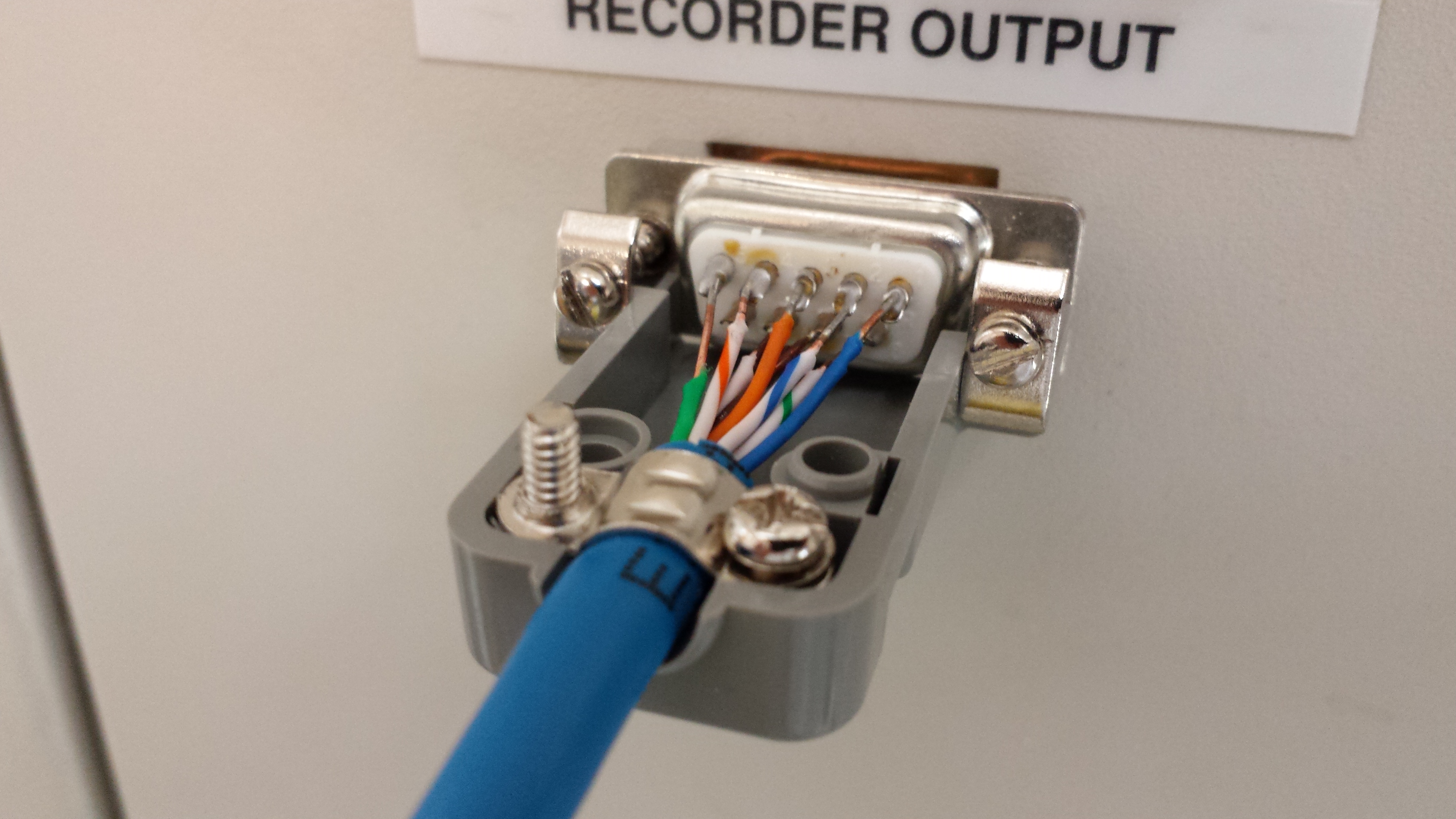 Old bioreactors are cheap and capable, but they're not very digitally advanced. But the old data access ports can be tapped into for datalogging and triggering alarms through an arduino. This is a custom cable with Cat5 cable soldered to a 9 pin din connector to a New Brunswick BioFlo 3000 bioreactor. Different iterations had different capabilities, but pulling the data off the machine and either datalogging, or uploading the data to an M2X server, or email alerts were used for different experiments.
3D printed protein crystal structure models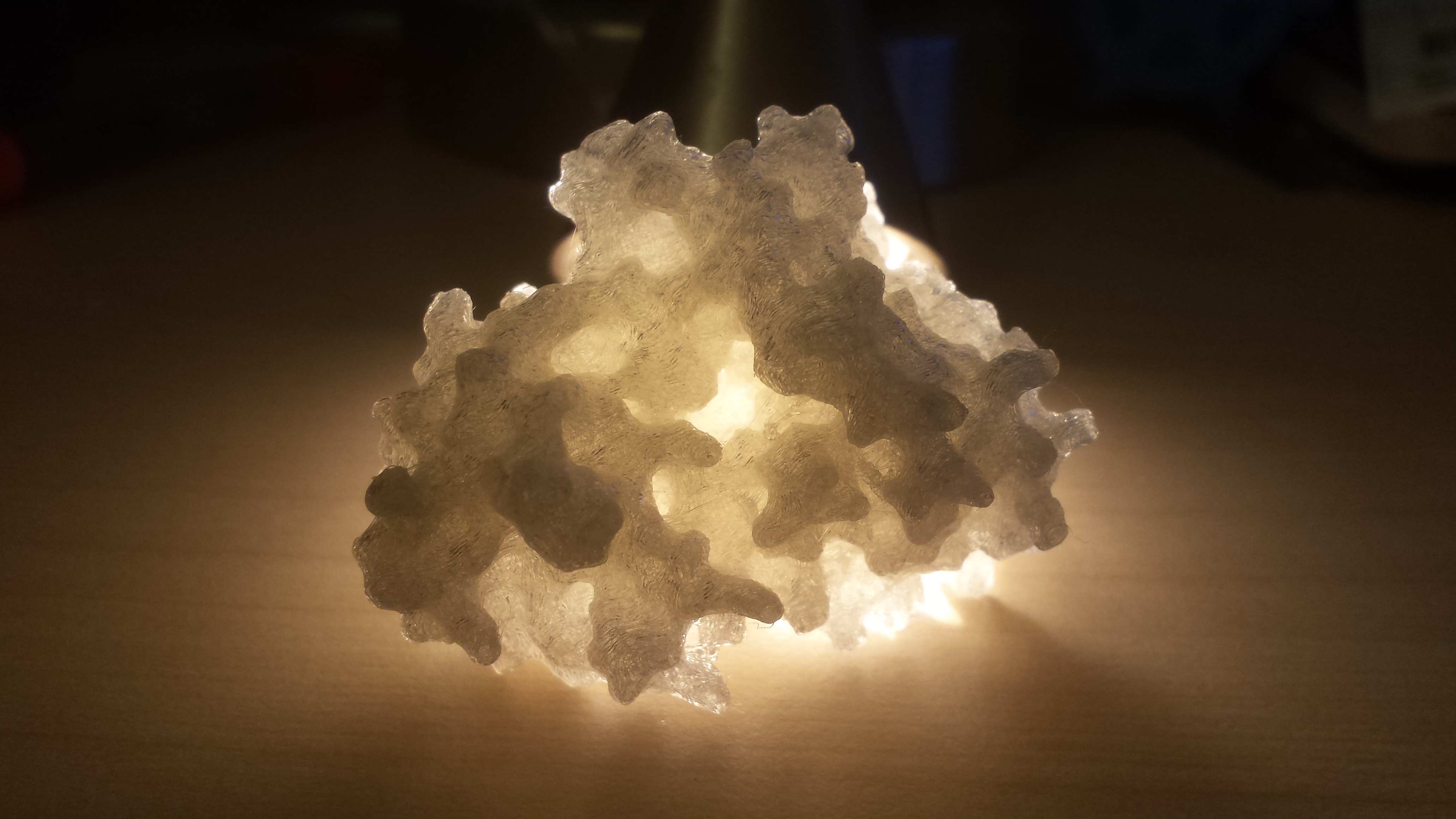 I know it has been done before, but I had to include a picture of my 3D printed protein model. They are just too cool!
I'll try to sit down one of these days and start to write things up, but if there is something you want more information about, email me or leave a message in the comments section!
-BZ