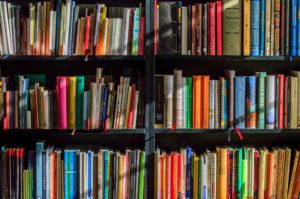 What I'm reading (2017.11.24):
A Rare Breed: How people and perseverance built BioMarin into one of the world's most innovative companies, by Daniel S. Levine and Daniel P. Maher
Drug Hunters: The Improbable Quest to Discover New Medicines, by Donald R. Kirsch and‎ Ogi Ogas
In the queue:
Biohazard: The Chilling True Story of the Largest Covert Biological Weapons Program in the World–Told from Inside by the Man Who Ran It , by Ken Alibek, and Stephen Handelman
Previously:
The Antidote: Inside the World of New Pharma, by Barry Werth
(2017.11.24) – Very cool origin story on Vertex Pharmaceuticals. Required reading for a startup aiming to compete with the big bio's!
The Hitchhiker's Guide to the Galaxy, by Douglas Adams I'm trying to introduce some fiction into my booklist, and this one seems universally recommended. It was fun and a nice change, but the ending seemed a bit whimsical and left me wanting something different. Still a good read and far less dense than the other books I'm reading!
Wicked Plants: The Weed That Killed Lincoln's Mother & Other Botanical Atrocities, By Amy Stewart A little dense, but fascinating information on the wicked side of plants. "Natural" is usually used to indicate something is wholesome and pure, but people often fail to realize how nasty plant chemistries can be. Cyanide is natural…
Elon Musk: Tesla, SpaceX, and the Quest for a Fantastic Future, by Ashlee Vance
(2017.10.14) – A great read. It is so refreshing to hear about his drive and optimism. The book is a couple of years old, so a number of things predicted in the book are already commonplace. For example, the book described reusable rockets as a huge goal of SpaceX, and I just watched the broadcasts for two Falcon9 launches and landings just this week. I agree with Musk that we as a society are capable of so much more. We just need to build it…
The Hard Thing About Hard Things, by Ben Horowitz
Ben loves his gangster rap! Interesting read. Digital tech, but still mostly applies to biotech.
10% Happier: How I Tamed the Voice in My Head, Reduced Stress Without Losing My Edge, and Found Self-Help That Actually Works–A True Story, by Dan Harris
(2017.08.28) – Meditation and mindfulness are intriguing, and it seems that everyone could use some relief from the constant barrage of information and stuff in our lives.
Homo Deus: A Brief History of Tomorrow, by Yuval Noah Harari
(2017.07.14) – Interesting perspective on our successes in science and society, and how we will now focus our resources and efforts. Deeply philosophical, but a fun exercise and insightful.
American Kingpin: The Epic Hunt for the Criminal Mastermind Behind the Silk Road, by Nick Bilton
(2017.07.02) – Fantastic writing, and an amazing storyline about the founder of the Silk Road. I didn't follow the developments in the real-life story, and actually managed to sequester myself from the final outcome and let the book do the storytelling. Interesting background, and had the website not been dealing in narcotics, guns, and poisons, he would be idolized by silicon valley. But ordering hits on former employees, and having the Hells Angels take people out- it definitely starts looking more like an organized crime operation rather than a startup. But I agree with Ross on one major item in our society today: good wi-fi is hard to find…
I Contain Multitudes: The Microbes Within Us and a Grander View of Life, by Ed Yong
(2017.06.18) – It blew me away how much I under-appreciated our microbial co-habitants. Stellar, and I completely agree that it leads to a grander view of life. It makes me look at life differently, and helps me to plan my experiments not only around the animals that we are trying to help, but also how to navigate the whole community of organisms to treat the whole.
The Subtle Art of Not Giving a F*ck: A Counterintuitive Approach to Living a Good Life, by Mark Manson
(2017.04.26) – Started off strong, then became self-helpy mid way. But I love the talk of Bukowski's headstone saying "Don't Try" and some other gems. Then again, once it sinks in that you are receiving life advice from a younger "bro" whose claim to fame is a dating blog, it all starts to fall apart.
The Doors of Perception, by Aldous Huxley
Verbose and somewhat aged, but an insightful story about the author's experience with mescaline. The concept of needing tuned filters so we can concentrate on a single item/person/task makes sense, but I had never thought about the implications of turning off those filters. Reminiscent of Shulgin's rationale for working with phenethylamines.
Originals: How Non-Conformists Move The World, by Adam Grant
I loved the first few chapters. Some fun factoids on founders and the creative process, but I struggled towards the end of the book.
The Undoing Project: A Friendship that Changed Our Minds, by Michael Lewis
Very cool. Insight into the intersection of psychology and cognition- basically it dives into how our minds work, and how our brains suck at statistics.
Narconomics: How to Run a Drug Cartel, by Tom Wainright
The economics of the underground drug trade are staggering. I guess it makes sense that good business practices need to be followed whether the trade is legitimate or underground. The information provided on the drug war makes me question the years of questionable drug policy. Education is far more effective and economical than enforcement, yet I don't imagine that we will be changing our aproach anytime soon.
Venomous: How Earth's Deadliest Creatures Mastered Biochemistry, by Christie Wilcox
A wonderful read for biochemists and novices alike. This book is fun and educational as it covers everything from evolution to illicit uses for venoms. It is eye opening to see the diversity of venoms and how animals have used them to gain an edge. Fantastic read!
Disrupted: My Mis-adventure in the Start-Up Bubble, by Dan Lyons
Another refreshingly irreverent story about life in a digital tech startup. Like Chaos Monkeys, there seems like a little bit of an axe to grind with the previous employer. But Dan clearly had more reasons to gripe (especially after pointing out the illegal activities in the last chapter!) . I even read the founder's rebuttal on LinkedIn, and it only confirmed what was in the book. Instead of Kool-Aid, some startups are resorting to candy walls!
Makers and Takers: The Rise of Finance and the Fall of American Business, by Rana Foroohar
Financialization is an interesting concept, and easy to see it creeping into in all aspects of our society. This book also convinced me that I don't need an MBA. The mindset taught is misaligned with long term business objectives and the overall health of a business and customer.
Chaos Monkeys: Obscene Fortune and Random Failure in Silicon Valley, by Antonio Garcia Martinez
(Irreverent and fun- essential startup reading!)
What the dog saw, by Malcom Gladwell
Deep: Freediving, Renegade Science, and What the Ocean Tells Us About Ourselves, by James Nestor
The Lean Startup, by Eric Ries
Zero to One, Notes on Startups, or How to Build the Future, by Peter Thiel
PIHKAL: A Chemical Love Story, by Ann and Alexander Shulgin
The Last Lecture, by Randy Pausch
The New New Thing, by Michael Lewis
Smart People Should Build Things: How to Restore Our Culture of Achievement, Build a Path for Entrepreneurs, and Create New Jobs in America, by Andrew Yang
Street Smarts: An all-purpose tool kit for entrepreneurs, by Norm Brodsky and Bo Burlingham
Innovation Prowess: Leadership Strategies for Accelerating Growth, by George S. Day
Salt Sugar Fat: How the Food Giants Hooked Us, by Michael Moss
The Power of Habit: Why We Do What We Do in Life and Business, by Charles Duhigg