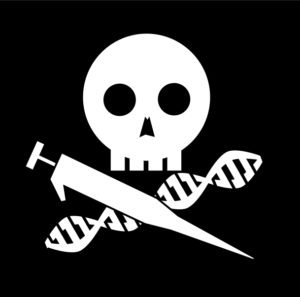 I have an opinion piece on Biohacking in the Innovation Edition of Comstock's Magazine. As a scientist, I like things to be referenced and annotated, so here is my effort to support the claims and information included in the piece.
As for a biohacking scene in Sacramento, there are currently two good resources for fledgling biotechs to get shared lab space with the HM Clause Innovation center and Inventopia, both linked above. But for hacking together ideas, teaching classes, or playing with DNA, Eric Ullrich over at Hackerlab has expressed interest in facilitating biohacking classes and even setup of some wet lab space. There is definitely energy around the idea in Sacramento, but it has yet to reach critical mass. The opinion piece in Comstock's was intended to share the topic of biohacking with the broader business community in our region, but also to send up a flare to any other scientists that are interested in getting something going.
So if you are interested in setting up local biohacking meetings or joining up for some projects, shoot me an email over at biohacksac.org. Let's make something happen!
-BZ